DESIGNING & BUILDING WEBSITES
Designing and building websites for today's technologies require skills and knowledge one cannot simply get from an online site creator. That's why we have so many types of designers and disciplines in the web community: product designers, user experience designers, user interface designers, engineers, programmers, strategists… the list goes on! Each designer and developer has an area of specialty, and they come together to craft well-thought-out, engaging, fitting products.
THE UNIVERSAL PROCESS
PLAN    BUILD    EVOLVE
From beginning to end, every bit of work that goes into making a website will fall into either of PLAN> BUILD> EVOLVE blocks. There might be any number of steps in each of them, but (in general) the philosophy is direct and process is linear: make a good product that has been researched and evaluated, and continually improve that product over time.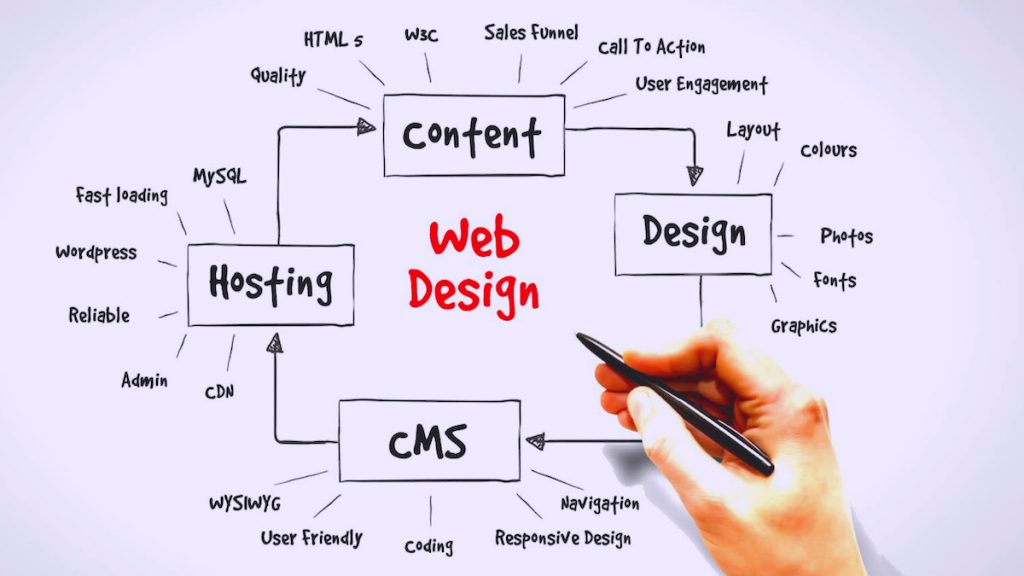 BLOCK ONE: PLAN
Planning is the largest block of the web design process, both in terms of time, effort, and importance. The proverb "measure twice, cut once" comes to mind. Planning involves a great deal of steps and encompasses a huge number of tasks. It involves many people in varying disciplines, such as project managers, content strategists (CS), user experience designers (UX), user interface designers (UI), information architects (IA), search engine optimizers (SEO), and data analysts among others. MORE INFO
BLOCK TWO: BUILD
The actual "building" of a website involves taking everything that has been discovered and everything that has been formulated and creating the tangible product.  MORE INFO
BLOCK THREE: EVOLVE
A website development project is not completed the day it is launched. Once the site is live the next job is to promote the URL to drive users to the site. Block three (Evolve) includes many steps that are actioned after the site is made public.  MORE INFO